Contact information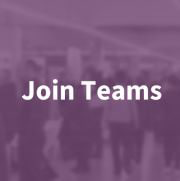 Available for discussion at:
2022-01-20, 10:00 - 15:00
rekrytointi.tornioworks@outokumpu.com
www.outokumpu.com
Outokumpu is the global leader in stainless steel. The foundation of our business is our ability to tailor stainless steel into any form and for almost any purpose. Stainless steel is sustainable, durable and designed to last forever. Our customers use it to create civilization's basic structures and its most famous landmarks as well as products for households and various industries. Outokumpu employs some 9 500 professionals in more than 30 countries, with headquarters in Helsinki, Finland and shares listed on Nasdaq Helsinki.

Outokumpu's biggest site is located in the Tornio and Kemi region in the northern Finland. Outokumpu Tornio site is the most integrated stainless steel production facility in the world providing stainless steel coil and plate for the global market. With the nearby Kemi Mine providing the vital chromite ore for the start of the process, to the Port of Tornio marking the beginning of the journey to market, every step of the stainless steel production process is in one location.
The unique integrated production process in Tornio delivers many benefits for example in production efficiency, environmental performance and energy efficiency and is a clear example of Outokumpu's strategy of sustainability.
Field of operation
Technology Industries
Offices in Finland
Tornio, Kemi, Helsinki
Turnover of the company
5,6 mrd €
Personnel
9500
Open positions
500
Application
https://www.outokumpu.com/en/careers/open-positions
Degree programme
Mechanical Engineering
Mining Engineering and Mineral Processing
Geosciences
Process Engineering
Environmental Engineering
Electronics and Communications Engineering
Computer Science and Engineering
Industrial Engineering and Management
Chemistry
Information Processing Science
Economics
Year of study