Contact information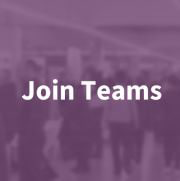 Available for discussion at:
2022-01-20, 10:00 - 12:00
R & D Director
Jyrki Mikkola
Mob: 040 0737369
e-mail: jyrki.mikkola@nordiclights.com

HR Manager
Helen Dahl
Mob: 040 5891290
e-mail: helen.dahl@nordiclights.com



To find our vacancies go to:
https://careers.nordiclights.com/
Nordic Lights is a success story from Finland's friendly and entrepreneurially minded West Coast with the global market as its work field. Today, we are a modern and innovative high-tech powerhouse producing world-class lighting solutions for heavy-duty vehicles. We are the preferred LED light manufacturer for many of the world's largest manufacturers of heavy-duty vehicles, including industry leaders such as Caterpillar, Liebherr, Sandvik, and Komatsu.

Starting with the production of our very first work light in 1988, we believed in the creative power of innovation. Our management saw the potential in the evolving HID and LED technologies early on, and they had the courage to pioneer in the field of work lights for heavy-duty machinery. That entrepreneurial mindset remains strong in the company to this day.

At Nordic Lights we take pride in our in-house R&D department with modern light and testing labs, and the latest in simulation software. This enables us to stay ahead of the game, be creative and develop products according to very high standards. We have the best product developers and engineers, who are constantly designing world-class lighting solutions. And we have the best production team vouching for the uniquely low failure rate of our production.

Nordic Lights employs over 250 people at its headquarters in Jakobstad, Finland, and in its units in Germany, USA, China, Brazil, and Vietnam.
Field of operation
Lights for Heavy Duty Vehicles
Offices in Finland
Pietarsaari
Turnover of the company
About 60 M€
Personnel
250 people working in Finland, 50 people working in China. We have Sales offices in Germany, Brazil and USA
Open positions
Summer Trainees
Diploma thesis worker
Application
https://careers.nordiclights.com/
Degree programme
Mechanical Engineering
Process Engineering
Electronics and Communications Engineering
Industrial Engineering and Management
Product Management
Year of study