Contact information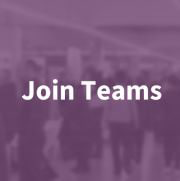 Available for discussion at:
2022-01-20, 9:00 - 14:00
Olemme paikalla klo 9.00-14.00 vastaamassa kysymyksiin.
Mikko Kylmälä
p. 040 838 7108
mikko.kylmala@metsagroup.com
https://www.metsagroup.com/en/careers/summerjobs/Pages/default.aspx
Metsä Group
https://www.metsagroup.com

Metsä Group represents growing and sustainable future business! We focus our in-depth wood and fibre excellence on products where we lead the way in the industry. At the heart of our business are wood supply and forest services, wood products, pulp, fresh fibre paperboards and tissue and greaseproof papers.

In 2020, Metsä Group's sales totalled EUR 5.1 billion, and it employs approximately 9,200 people. Metsäliitto Cooperative is the parent company of Metsä Group and is owned by approximately 100,000 Finnish forest owners.

In the summer of 2022, we will again hire hundreds of summer employees. We offer versatile and responsible summer jobs with a good salary and great prospects for the industry with a bright future. Metsä welcomes newcomers with enthusiasm and you'll learn from competent colleagues while you work. The work is responsible but you don't have to do it alone – there's always the support of a team behind you. Most of the summer jobs focus on production and maintenance, but there are also many office jobs available in various functions such as finance, logistics, R&D, payroll, sales, marketing, customer service and ICT.
Check out our summer job pages at
https://www.metsagroup.com/summerjobs and apply for Metsä's summer jobs by the end of February.

Field of operation
Forest industry
Degree programme
Mechanical Engineering
Process Engineering
Environmental Engineering
Computer Science and Engineering
Industrial Engineering and Management
Year of study