Contact information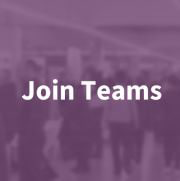 Available for discussion at:
2022-01-20, 09:00 - 15:00
Talenomin teamsissa on talenomilaisia paikalla klo 9-15 välisenä aikana, joten tule linjoille juttelemaan ja tutustumaan Talenomiin!
Yrttipellontie 2, 90230 OULU
https://rekrytointi.talenom.fi
https://www.talenom.fi
Talenom is an accounting firm founded in 1972, which offers its clients a wide range of accounting services as well as other expert services that support the business of its clients. The company has its own software development and offers its financial office clients electronic financial management tools.
Field of operation
Tilitoimisto
Offices in Finland
Oulu, Tampere, Jyväskylä, Kuopio, Helsinki, Seinäjoki, Rovaniemi, Kemi, Vaasa + several smaller cities
Turnover of the company
27,1 milj. €
Personnel
1000+
Open positions
All the time, look at https://rekrytointi.talenom.fi
Application
https://rekrytointi.talenom.fi
Degree programme
Economics
Software, Systems and Services Development in Global Environment
Year of study