Contact information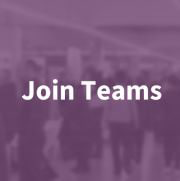 Available for discussion at:
2022-01-20, 11:00 - 14:30
Open Doors event in Teams on Thursday 20.1. – Welcome to join the virtual event at 11.00-14.30. Our employees from different business areas will introduce the company and answer your questions! You can find the schedule below.

Tervetuloa kuulemaan Proventiasta ja työmahdollisuuksista Proventialla 20.1. klo 11–14:30. Mahdollisuus myös esittää kysymyksiä! Työntekijämme eri liiketoiminta-alueilta ovat paikalla alla olevan aikataulun mukaisesti.

11.00–12.00 Test Solutions
12.00–13.00 Thermal Components
13.00–14:30 Electric Powertrain, Emission Control
Proventia Group Oyj
Proventia Oy
Tietotie 1
90460 Oulunsalo
https://www.proventia.com/
Do you want to be involved in building a cleaner future and future technologies?

Proventia is an internationally operating Finnish technology company. We offer solutions and services in the engine, machine, and vehicle industries to combat the climate change and to solve the air pollution problem. We develop and manufacture modular test centers for the product development of electric and hybrid vehicles as well as systems and components that increase the energy efficiency of powertrains for non-road machines. Proventia takes people, the environment and future generations into account in all of its operations, with zero emissions being the company's vision. The company employs approximately 170 industry professionals in Finland, the Czech Republic, and the UK.

We build solutions for major international customers in the battery, vehicle and machine industries. Here, you can work in interesting positions in several competence areas:

• Electrical engineering and battery technologies
• Mechanical engineering
• Sales and projects
• Production, procurement and production planning
• Administration

People come here to stay for meaningful work and an inspiring working culture, and here everyone's input is a valuable part of customer solutions. We want to lead the way in technological solutions. Today and tomorrow.

Field of operation
Technology
Offices in Finland
Proventia Group Oyj
Proventia Oy
Tietotie 1
FI-90460 Oulunsalo, Finland

Proventia Oy
Nuottasaarentie 5
90400 Oulu

Proventia Oy
Tietotalo 3.krs,
Korkeakoulunkatu 1
33720 Tampere
Application
https://www.proventia.com/careers/open_positions
Degree programme
Mechanical Engineering
Environmental Engineering
Electronics and Communications Engineering
Industrial Engineering and Management
Economics
Environmental Engineering
Product Management
Year of study