Contact information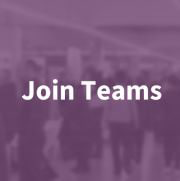 Available for discussion at:
2022-01-20, 09:00 - 10:00
Teams presentation of Tracker Oy as a company and Tracker & Ultracom products. Thursday 20.1.2022 at 9:00 - 10:00
Vesa Tornberg, Product Management
vesa.tornberg@tracker.fi
Takatie 6, 90440 Kempele

https://tracker.fi/
https://ultracom.fi/
https://www.openairgroup.se/
Smart dog tracking tools of Tracker and Ultracom are designed to meet the needs of passionate outdoor & dog enthusiasts and hunters. Products can be used for different types of hunting and outdoor hobbies with or without a dog. We offer a full package tracking solution: GPS tracking collars and Mobile apps that provides a real-time and reliable positioning of unlimited number of dogs and friends on high-quality terrain maps, satellite images and communication within a group.

Tracker is a part of Open Air Group. Open Air Group is a holding company focusing on products for hunting, dogs and outdoor, currently active in Finland, Sweden and Norway. Our goal is to develop best in class products to become the leading online retailer within hunting, dogs and outdoor.

Field of operation
Software and electronics industry
Offices in Finland
Kempele
Turnover of the company
12 000 000 €
Personnel
40
Open positions
As our operations grow strongly, we are looking for several SW developers - and / or SW test-oriented people for our product development projects. It is possible to do a thesis as part of the work.

Working at Tracker you will be collaborating with a group of highly skilled SW engineers, architects and product management to provide state-of-the-art SW solutions into our consumer products.

You will work as a member of a SW development team with focus on definition, SW implementation and/or testing related tasks. Work will require cross-team collaboration.
Specialization
Desired skills:

- Great collaboration: "share what you learn, help others, learn from your peers, and ask for help when you need it"
- Cross platform technology e.g. Flutter programming skills are considered an advantage
- Experience with cloud platforms
- Excellent communication skills
- Quality and detail-oriented
- Self-starter and pro-active
- Ability to work independently and meet deadlines under pressure
- Knowledge and interest in continuous learning and identifying new technologies and new tools

If you are an outdoor, dog or hunting enthusiasts it is a big advantage!

Other relevant information
The position is located at Kempele, Finland. Position will be filled when suitable candidate is found.


Application
Send application to vesa.tornberg@tracker.fi , latest 31.1.2022.
Degree programme
Computer Science and Engineering
Information Processing Science
Product Management
Software, Systems and Services Development in Global Environment
Year of study